Hi All,
In India we had drop box locations at Chennai, Bengaluru and Kochi where we can walk-in and submit our documents. Now while scheduling appointment for Dropbox I am seeing only Chennai location.
Can I submit my documents in either Bangalore or Kochi location after booking an appointment with Chennai location ? or all other dropbox locations are closed ?
I could see Bangalore and Kochi locations mentioned in the below Drop box confirmation page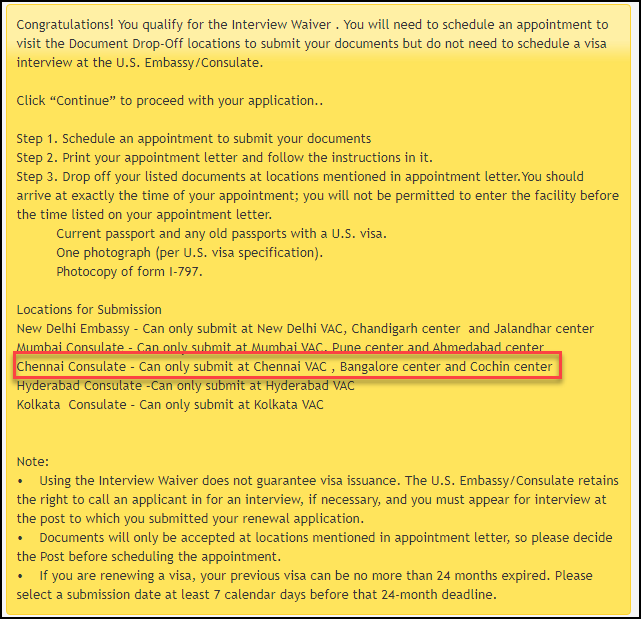 Please advise !
Thanks.