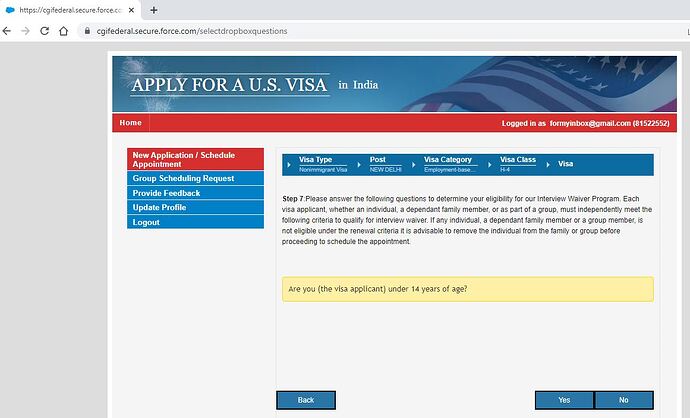 Hi,
I am main applicant and my date of birth is 04/28/1983.
I am adding my child along with me for Visa stamping request and my child is minor - Date of birth is 02/08/2011.
Me and my child got visa stamped on Oct 31 2019
I do qualify for Dropbox, does my child also qualify for dropbox.
In the question: DO YOU the applicant is above 14 years of age ? What should I answer?