Hi Everyone,
I came to the US on H1b visa in March 2023 and applied for Amendment/Transfer in August 2023 under premium processing.
Aug 3 : File reached service center
Aug 11 : Base petition status changed to "Revocation Notice was sent" [employer has not shared the notice - could be because of multiple applications]
Aug 15 : Amendment status changed to "Notice of USCIS notice was mailed"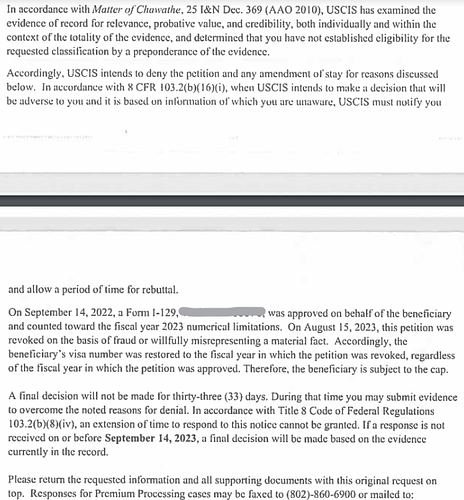 What options do I have now?
Can I change to a different employer now?
Can I switch to B1 or F1 to maintain the status? [I have a B1/B2 visa valid till Dec 2025 in my old passport.] - In this case am I eligible for B2 COS ?
Do I have any option to remain in the US legally without leaving now?