Hi Anil,
Hope you are doing good.
I have attended H1B visa interview in Kolkata on Dec 7th. Visa officer issued 221g Green Slip (attached the image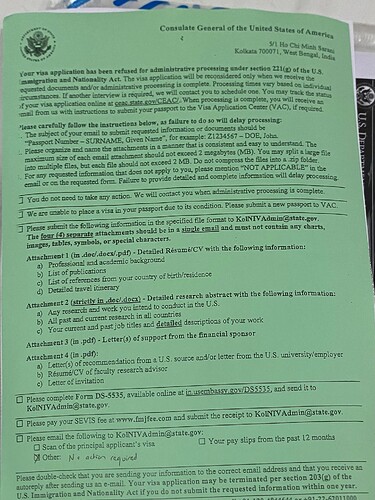 and returned my passport. However, he kept my Employment Verification letter with him. He wrote "No action required" on the green slip saying he has all the required documentation and will get back to me via email.
I was previously in the US on F1 and this is my first time applying for H1 stamping.
My current CEAC status shows as Refused as on date of Dec 7.
I am worried if this is going to take too long. From your experience, could you please let me know how long would this be taking, Is there a chance of approval and is there a way to speed up the process?
Thank you in advance.