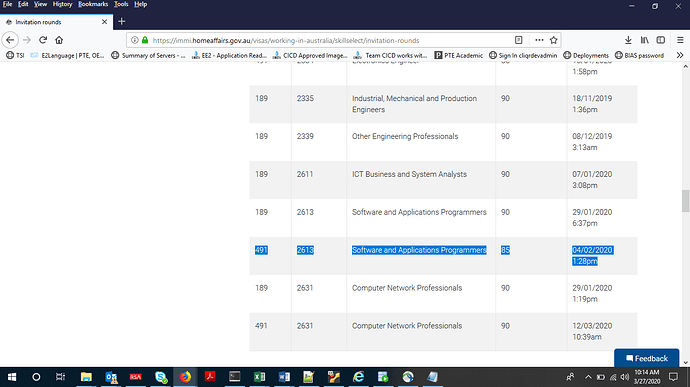 Hi
@Anil.Gupta
,
The above picture shows the screenshot of applications picked for 2613 Software and Applications Programmers 85 04/02/2020 1:28pm
which is all applications applied till 4th feb with 85 points were picked on march 13th.
I applied EOI on March 5th with 90 points for (4 states) and my application was not picked.
My question is if the 491 is selective or points based pick. I am not able to understand how my points was not picked.
Thanks,
Prem.