I attended my interview along with my 3 years kid on 1st March 2021 for an h4 visa and the interviewer confirmed as approved and took my passport but the status in CEAC shows refused but haven't received any letter/email during/post-interview.
Can anyone tell me what to do now
The only way to tell, if your case was refused, is if you get a confirmation from Consulate that says, your case is refused. Have you received denial letter and your passport back without stamping? If not, then I would say wait for it and keep checking status. Many users see "Refused" status as an intermediate status. The was case gets update on website changed since Mar'20.
While I understand this would be mentally frustrating but do not panic yet. You can try reaching out to consulate if this doesn't change in a few days.
I didn't receive any denial letter rather my passport back. In ustraveldocs, it shows my passport is still with the embassy/consulate but this status remains the same as refused since 1st March and even the updated date also shows 1st March. I'm a bit confused and lost my mind by seeing the same status since 1st March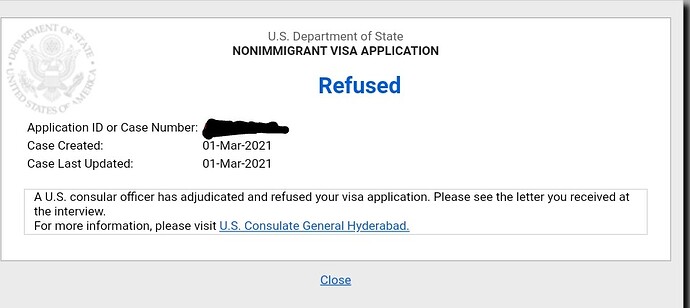 You got your passport back without stamping? There's no letter with it or any requirement from you to send certain documents? Reach out to consulate and explain your case. See what they say. I sincerely hope this is sorted out real soon in your favour. My best wishes!
My passport is still with the embassy. I sent an email to the embassy and waiting for the update. Overcall ustraveldocs people said they even don't have the status and checking with the consulate people on the further status.
No clue what's going on happening.
Great. So this still holds good from my post above.
Today the status has been changed to document delivery information from your passport is still with the US Embassy/Consulate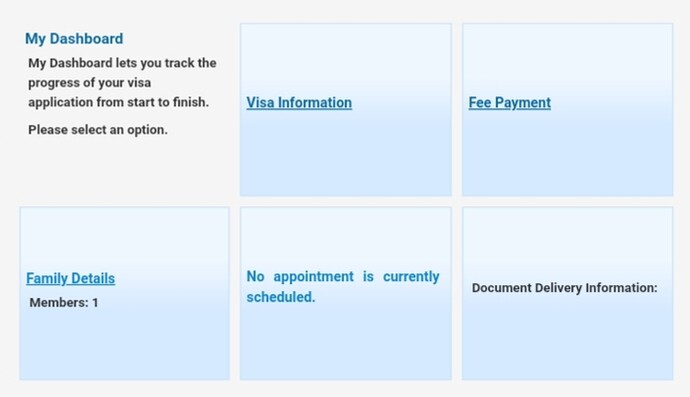 Hi All,
Can anyone please suggest this.
I had an H4 appointment in Hyd on March 1st and was told approved and asked to drop the passport in the dropbox. My status on the CEAC.State.gov portal says Refused since 1st March. But my CGIFederal says "Document Delivery Information:" and my Passport tracking says "Passport Status: Your passport is still with the US Embassy/Consulate".
I haven't received any email nor any letter so far from the Consulate.
Any thoughts or steps that need to be taken further to get more details???
Hi @ajay_kumar5
Unless you were asked by the visa officer to submit any further documents, you don't need to take any action.
Just wait patiently and you will get your passport with visa stamp.