Hi anil, am22tech team,
Perm status shown approved on am22tech website but employer says it's still pending?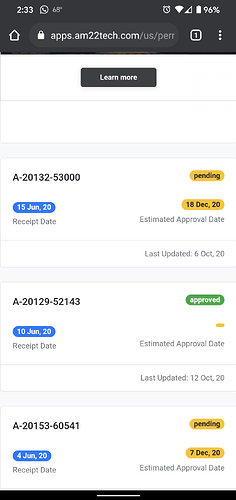 Please understand that this is a user entered data and may be wrong.
AM22TECH adds a 'verified' tag to the case record if it has been verified with DOL database.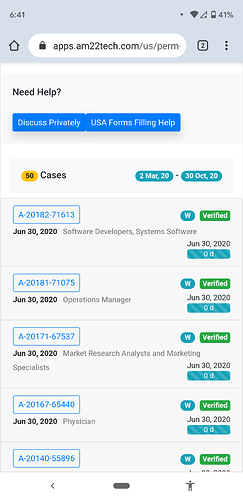 Unless you see this verified tag, the record has been entered by a user and is not guaranteed to be correct.
The service does its best to not show the wrongly entered cases by users.
Refresh your browser to see the updated app. It will show you that the record was entered by a user.
Thanks for responding
Shouldn't we just filter verified dol verified data and user entered data if does not match dol data then mark in vetoed of some other flag!!
Thanks,
Vishwa
That's what is being done. Verified data is marked 'verified' and other cases are marked 'User'.