I need to know real outstanding balance for my maxgain account as I am not sure that the online home loan account is showing it correctly. Here is my situation
i have got a loan in 2014 for 68L
when i got full disbursement in 2015, i parked surplus amount 66L
I am paying regular (64K approx) EMI since 2014 ( the day i got first disbursement)
I took care that my book balance won't remain positive for more than 5 days by taking money out from the OD account which is 64K. I ensure EMI is deposited and it shows positive balance. I took it and transfer to my HDFC bank account.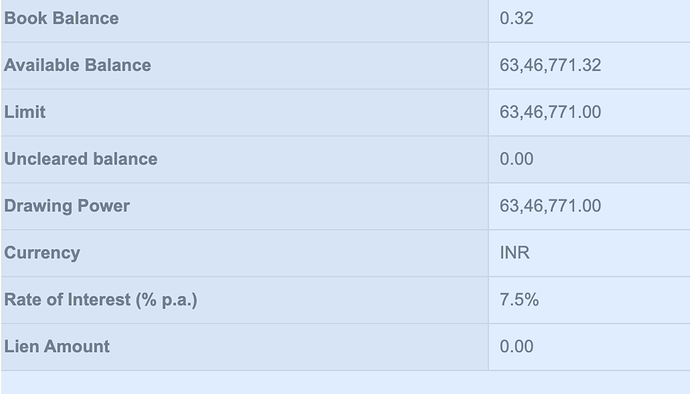 So it has been 7 years now. I wanted to know what would be my real outstanding balance as of today
is drawing power my outstanding loan balance? if that is true then did i repaid only INR 4.5 L in last 5 years ?