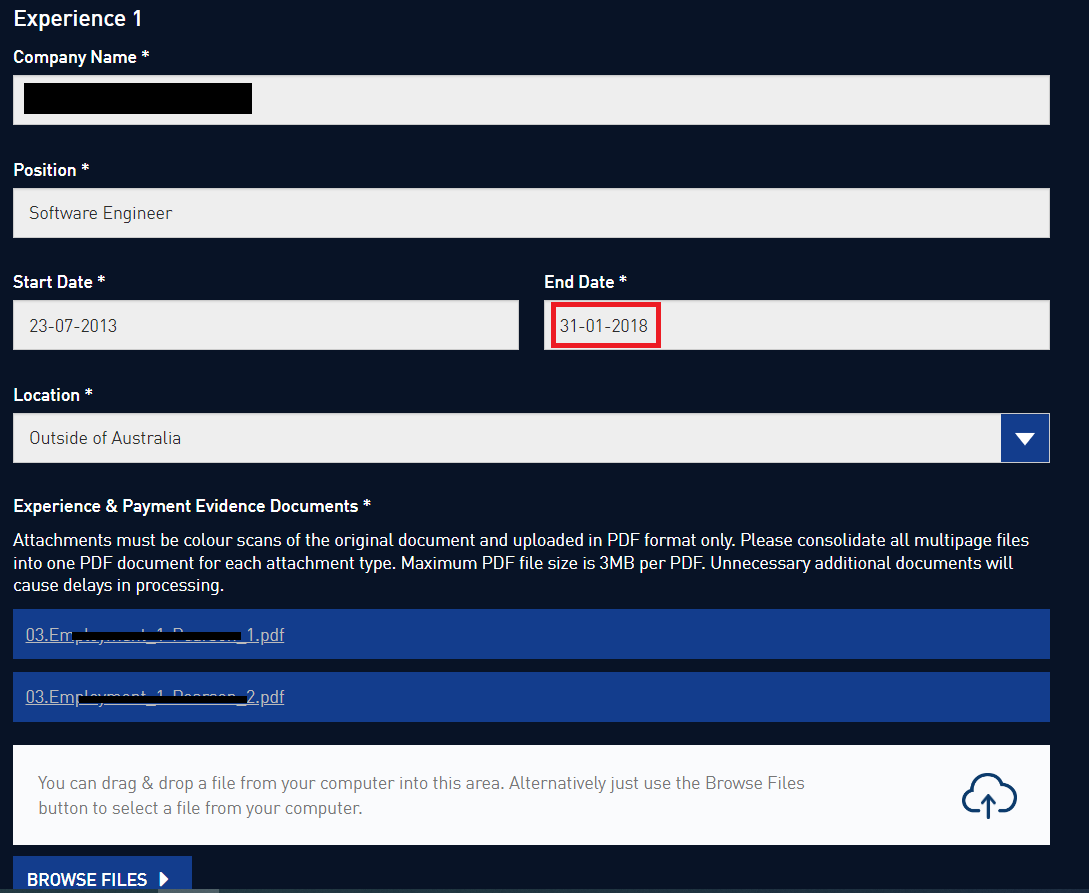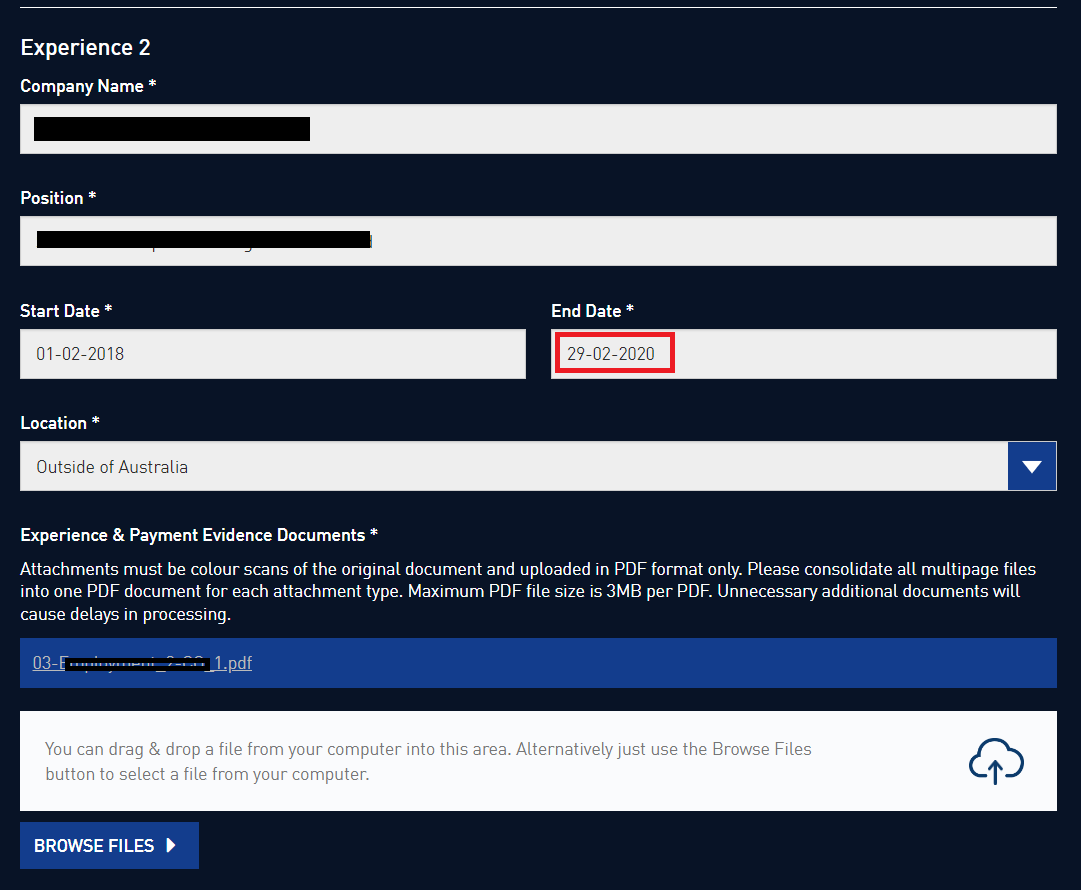 Hi @anil_am22
My ACS was expired already in 2022-April, and I want to renew my ACS again.
Organization-1
2013 - July To 2018 - January

Organization-2
2018 - February To 2021 - April

Organization-3 [Currently working and I want to claim up to 2023 - March.]
2021 - May To 2023 - March
Questions,
Is it enough to upload the latest documents after 2020-March OR do I need to re-submit all the documents again from 2013 to 2023.?
For the expired skills assessment they haven't checked the salary credited name "Employee name" [From 2013-July To 2020-February]. For this time will they apply new rules and reassess my expired application.?
Since I'm in the 3rd organization how do I edit the "End Date" of the second Organization? Or Do I need to add it separately.?